My choice, in every situation.
The Three F2.8 Zooms
The three F2.8 zooms consisting of wide,
standard and telephoto are also known as "The Big Three".
Offering wide coverage of the focal range,
F2.8 brightness throughout the zoom range, and the durability,
each of these three lenses is known as a high end model
featuring high performance for professional use.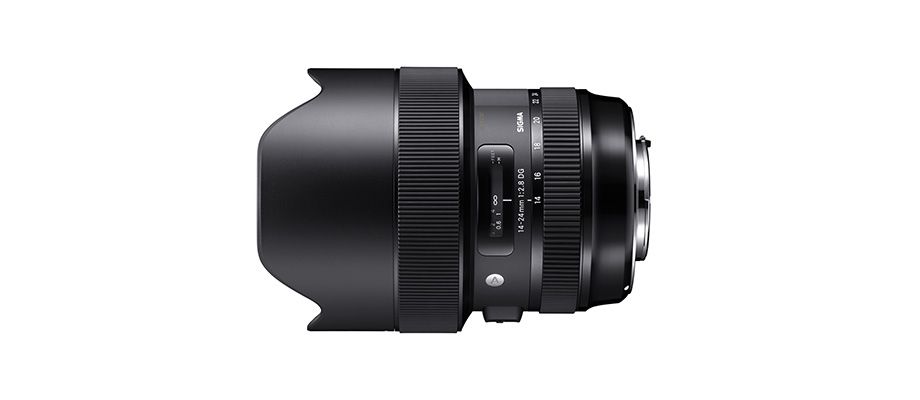 14-24mm F2.8 DG HSM
The ultimate 14-24mm wide-aperture zoom lens.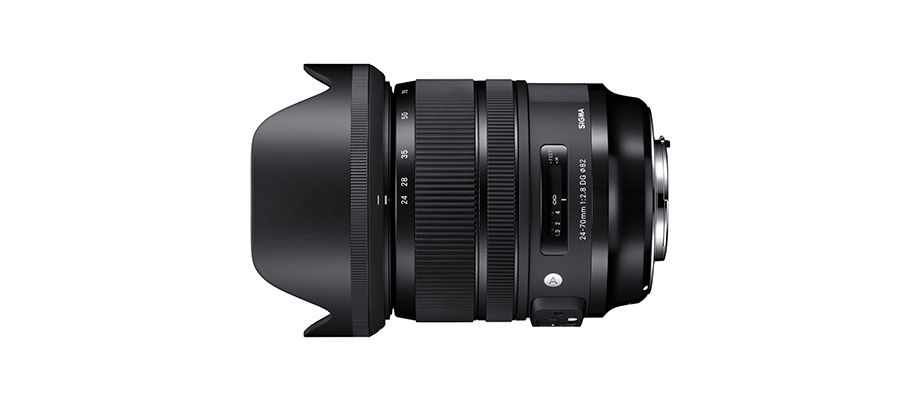 24-70mm F2.8 DG OS HSM
The definitive large-diameter zoom lens for any shoot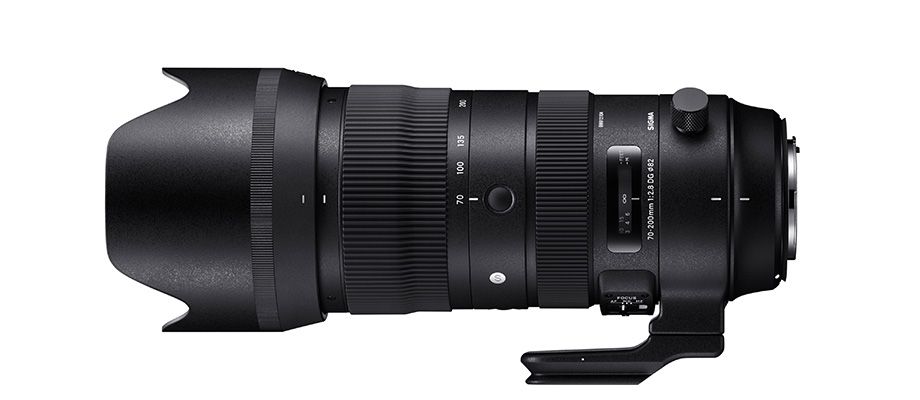 70-200mm F2.8 DG OS HSM
The flagship large-aperture telephoto zoom lens
Below are three professional photographers who have used SIGMA's three F2.8 zooms. Dave Brosha says "As a photographer, you really have hundreds of choices to make every single day. Do you choose to wait for the best shot, or do you choose to turn back? It is the same for your gears. Do you choose to pack light, or do you choose to carry the extra weight? It is those choices that set you apart and help you create your unique approach to photography." Sam Wong is a wedding photographer who aims to seize "that once in a lifetime moment" that you may never have again. "I love capturing the moments between
moments. Those times when no one else is looking at what's going on, but I am there, and I am capturing it." "It takes a lot of work, time and energy to come up with this type of images.", says Jussi Grznar. There are times when he asks himself "Is this really for me? How committed am I?" But if you power through all the tough times, and end up getting the shot at the end, "it is....the best feeling in the world." To support the works of professional photographers, SIGMA's three F2.8 zoom lenses that exhibit maximum performance are now available.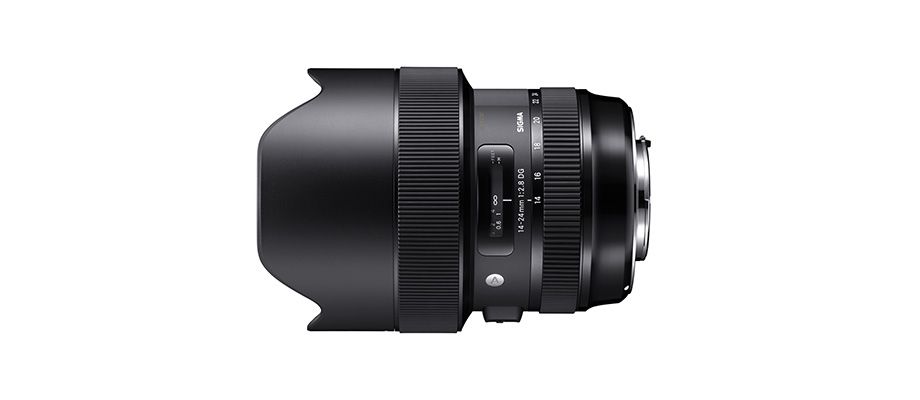 SIGMA 14-24mm F2.8 DG HSM | Art
DAVE BROSHA
PROFILE
Holding a passion for the world and an eye for the beauty it contains, Long Creek, Prince Edward Island based photographer Dave Brosha is one of Canada's most respected photographers. On a continual journey to seek out and capture the beauty of this world – whether it's the beauty of some of most extreme and pristine environments in the world, or the beauty of humanity, Brosha photographs a wide spectrum of photographic genres and avoids labels.
Dave Brosha | Photography
IMPRESSION
I feel like the arrival of Sigma 14-24 Art is the arrival of the missing link: a wide angle lens that hits the 14MM realm but also offers a fast f/2.8 aperture AND is affordable priced and extremely well built. Truly a monster in terms of lenses and one that I'm finding has become my go-to not only for landscape, Astro, and my commercial work, but also a lens that I find I'm continually drawn to for my environmental portrait work as well. This lens is exceptionally sharp, versatile, and will undoubtedly be a staple in my camera bag for many years to come.
IMAGE SAMPLES
SIGMA 14-24mm F2.8 DG HSM | Art Special film CHOICES
SIGMA 14-24mm F2.8 DG HSM | Art Sample images
SIGMA 14-24mm F2.8 DG HSM | Art Impression
SIGMA 14-24mm F2.8 DG HSM | Art Sample photo gallery
BUY 14-24mm F2.8 DG HSM | Art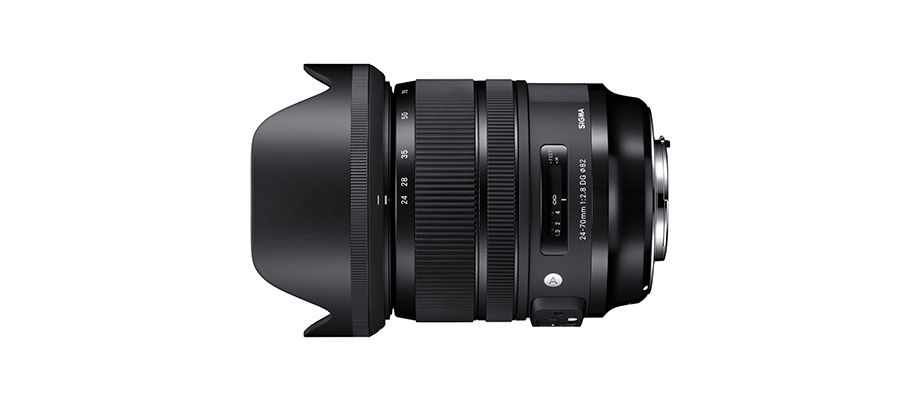 SIGMA 24-70mm F2.8 DG OS HSM | Art
SAM WONG
PROFILE
Sam fell in love with the art of photography as a teenager. There has been a camera in his hand most days now for over half his life. Photography introduced him to his wife and closest friends. It has shaped his life in countless ways and will forever be an essential part of him. His passion in photography lies in documenting life. Capturing the fleeting moments between the more obvious ones. The little things. Creating art with your life's story. With the invention of digital photography it is very easy now to take a "pretty" picture. His goal is to create images that speak to who you are. Photographs that reveal a glimpse into your personality both as individuals and as a couple. Portraits that evoke your closet friends and family to say "WOW that is SO you."
Toronto Wedding Photographer | Wedding Photography | Sam Wong
IMPRESSION
After spending time shooting with SIGMA 24-70mm F2.8 DG OS HSM | Art lens it is clear SIGMA has a winner on its hands. This versatile lens provides solid performance with great value. With its bright F2.8 aperture, fast HSM auto focus and optical image stabilizer mounted via a dust and splash proof mount I felt confident in any situation I found myself shooting in. When out on assignment professional photographers need to have full confidence in the gear they are shooting with. This was always the case with for me with this lens. The versatility SIGMA's OS brings to the 24-70mm focal range is fantastic. That extra help in keeping the image sharp when working in low light really makes a difference. This lens would be a great addition to anyone's camera bag.

IMAGE SAMPLES
Wedding Photographer tests SIGMA 24-70mm F2.8 DG OS HSM | Art
Wedding Photography with SIGMA 24-70mm F2.8 DG OS HSM | Art
Wedding Photographer tests SIGMA 24-70mm F 2.8 DG OS HSM | Art Behind the scenes
SIGMA 24-70mm F2.8 DG OS HSM | Art Impression
BUY 24-70mm F2.8 DG OS HSM|Art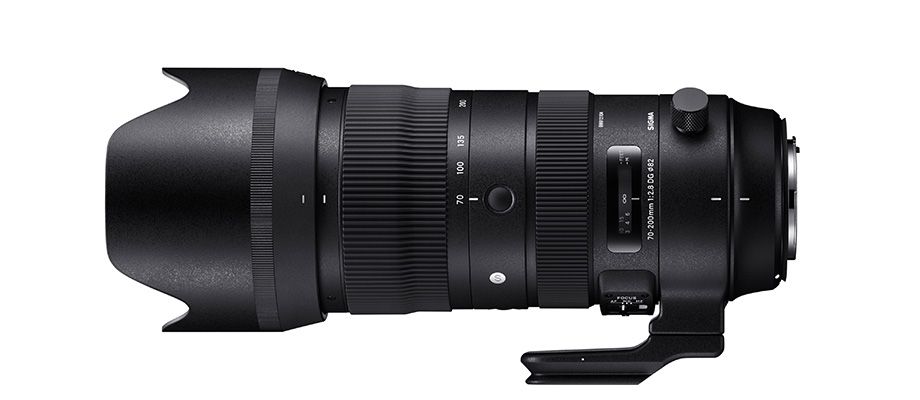 SIGMA 70-200mm F2.8 DG OS HSM | Sports
JUSSI GRZNAR
PROFILE
Jussi Grznar has a continual appreciation for the environment around him and values photography as a means to document life. At home in the backcountry, Jussi has been witness to our changing environment as world temperatures rise. He hopes by sharing the beauty and elegance of these places he can bring an awareness to the importance of conscious environmentalism and sustainability. His work has taken him across the globe through numerous mountain ranges, rice fields, double-overhead barreling waves, to the Ghats of Varanasi. These experiences have earned him a global perspective, resulting in a unique style. A style which was recognized and awarded as 'Best in Show' and 'People's Choice' at the 2016 World Ski and Snowboard Festival in Whistler, B.C. A Vancouver, B.C. local, Jussi Grznar is a storyteller at heart, always searching for the next defining moment.
Jussi Grznar Photography
IMPRESSION
As an action sports photographer, the dream is to get your kit as light as possible. Packing one or two bodies, 14-24mm, 24-70mm and 70-200mm, it's a dream come true. We do move around a lot, we hike, we snowboard, we ride bikes, we're constantly on the move so that's a huge part for me. The focal length and range of the 70-200mmm makes up about 80% of my work and is exceptional for capturing layers, textures and shapes in my compositions. Adding the 70-200mm into The Big Three, I have a very versatile kit covering the focal lengths I use with incredible image quality.

IMAGE SAMPLES
SIGMA 70-200mm F2.8 DG OS HSM | Sports Special film COMMITMENT SIGMA 70-200mm F2.8 DG OS HSM | Sports Special film "COMMITMENT" Sample photo gallery
BUY 70-200mm F2.8 DG OS HSM | Sports